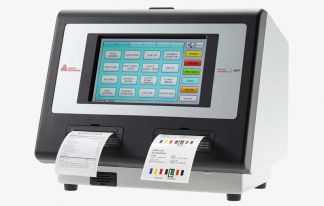 NEWS: Pressure Mounts to Develop Item Level RFID for Food
31-01-2018
A chain restaurant is testing Avery Dennison's ultrahigh-frequency (UHF) radio frequency identification technology (RFID) as part of the labelling specialist's Freshmarx Food Safety program. Also the company has developed a microwave-safe inlay that could be applied to food packaging without reacting adversely to microwaves, or to the heat caused by them. It hopes to encourage more food based RFID applications, in the retail sector particularly, with these initiatives.
Freshmarx is Avery Dennison's suite of food-safety, compliance and efficiency solutions for stores and restaurants. It offers systems for printing labels that can be applied to products to provide greater inventory accuracy, as well as temperature sensing and cloud-based inventory management for safety authorities regarding food or other perishable products.
Customers in food and other perishable goods retail or distribution face growing financial pressure created by the rising costs of labour and product waste, as well as consumer demands for transparency, according to Ryan Yost, the general manager of Avery Dennison's Printer Solutions Division. With RFID the tracking of food item safety becomes more automated, he claims.
In addition many food retailers are responding to consumer demands for quicker payment processes, such as Amazon Go. Stores will need to invest in technologies such as RFID to capture the identity of the product being selected and then link that ID to the customer's payment preference. BBC TV recently featured one solution on its Click technology scouting program.
The Freshmarx system also provides alerts about goods that may be nearing their expiry dates or have been stored at the wrong temperature. Currently retailers still prefer to track goods at tray or container level, rather than individual items. But momentum is growing for the latter.
News overview