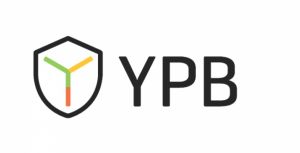 YPB Group Ltd
YPB has been delivering award-winning brand protection and consumer engagement solutions to global brands since 2011.

YPB Group founder John Houston predicted the need for brands to protect their products and packaging and at the same time engage with their end consumers and governments to protect their vital documents.

Recognising that more and more brands would need to utilise this brand protection technology to protect their products, Houston also saw the opportunity for brands to connect with their consumers in a unique way. And, so, YPB was born.

Basing the customer-facing side of the Business in Australia and the research and development team in the U.S. and Asia, our combination of material science, innovation and manufacturing expertise has made us a pioneer in the brand protection and engagement sector for the past decade.

In 2014 YPB Group was listed on the Australian Securities Exchange (ASX) and in 2018 we acquired the global rights to the multi-patented MotifMicro smartphone readable technology. Our products have been used on over a billion product units worldwide, and we continue to innovate to ensure our customers can access cutting-edge security solutions.
Back to list
Visit website