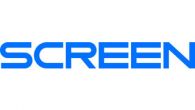 Screen Americas
Screen USA is the graphic communications industry's most trusted source for digital imaging solutions. Whether you specialize in commercial printing, publishing, packaging or signs and displays, your future is full of promise with Screen.
Since 1967, Screen USA has been helping our customers in every state in the United States, plus Canada and all of Latin America, achieve higher quality output. We precisely match your production needs with the right hardware and software to get the job done. What's more, our comprehensive service portfolio delivers the added boost your business needs for maximum productivity and profitability.
Screen, well known for supplying sophisticated PDF- and JDF-based workflow solutions and precision thermal CTP platesetters, continues to introduce exciting new advances in every product category. Ongoing product improvement and software upgrades offer greater value and flexibility.
Screen's versatile inkjet printing systems drive the evolution of print on demand. There is now a Screen inkjet device to produce direct mail, large-format displays, packaging, industrial graphics and many other high-end color projects.
Back to list
Visit website