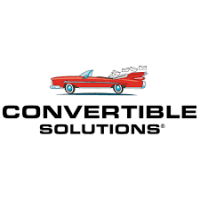 Convertible Solutions
The use of the word "Solutions" implies that there is an opportunity or challenge that needs to be solved. The challenge, in this case, was the incompatibility of product conversion with the typically shorter run, digital printing industry. Fulfillment conversion had always required considerable over runs for set-up, extended lead times, and high volumes to reach an affordable price level. Our parent company, Inter-State Studio & Publishing of Sedalia, Missouri felt this pain in their own extensive digital school photo and yearbook print operations, and so, out of that need, Convertible Solutions was born.
"Convertible" refers to our comprehensive line of products that easily transform, or "convert" from the simple printed sheet into exciting final products, complete with various glue strips and perforations, peel-open tabs and windows, or card thicknesses you never imagined from your digital print equipment.
For more than 10 years, Convertible Solutions has been creating innovative, "pre-converted" solutions for the digital print industry, allowing you to produce short run and/or variable data jobs in only the quantity needed, and deliver finished, converted pieces with no outsourcing required.
Back to list
Visit website