Unilever adds accessible QR code to Persil packs
| 03-04-2023 |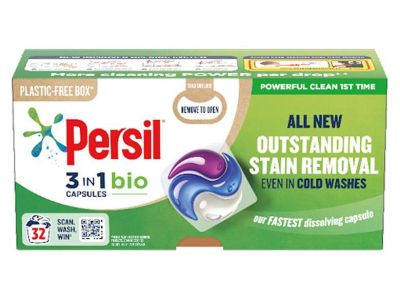 Zapvision, the new Accessible QR solution for people who are blind and partially sighted, created by digital agency and longstanding AIPIA member Zappar, has partnered with Unilever so that it is now available on packs of Persil laundry detergent products across the UK.
The technology was first showcased in mid-2022 but this is the first major application of the solution.
The new, enhanced 'Accessible QR' codes, support more inclusive packaging by making access to information on products available to everyone whatever their visual acuity. The codes are now being incorporated for the first time on Persil's new plastic-free capsules and Ultimate Liquids ranges and will be added to other Unilever products in the UK and around the world later this year, it says...
« News feed