The Barcode (r)Evolution
| 17-06-2020 |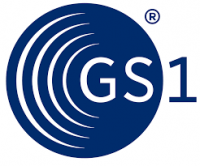 AIPIA is pleased to announce that the GS1 organisation has become sponsor of this year's Virtual Congress. Here, the not-for-profit organization, which develops and maintains global standards for business communication, explains how the barcode on a product can do more with GS1 Digital Link:
Every product has a single, globally unique identifier used in internal ordering, invoicing, transport, and warehouse systems. That number, issued by GS1 and represented in a barcode, also serves the purpose of going "beep" at the checkout. But today that's not enough. Business and regulatory demands on product packaging have grown dramatically in recent years.
Meanwhile more consumers are using their smartphones to learn about products inside and outside of the store. In addition, manufacturers and retailers seek to interact with shoppers to share information about the benefits of their products and to unlock direct brand-consumer engagement.
In order to meet all of these demands, product packaging often contains multiple barcodes and symbols, each of which is proprietary and typically serves a single purpose, so as the needs multiply, the codes proliferate and there's less room for the brand's messages.
We can be smarter about this. GS1 has defined how its existing identification system can be used in web applications, meaning that scanning the same barcode or tag connects a physical product to a wide range of online and offline applications supporting different processes of multiple partners and serving multiple needs. This is called the GS1 Digital Link.
This Link leverages the power and ubiquity of the web, and data carriers like QR codes and links a product to any number of sources of related online information with just one scan - from product details and images to recall status APIs, traceability information, nutritional data, warranty registration, troubleshooting instructions, brand promotions, augmented reality experiences and social media.
It's a gateway to every active and intelligent packaging solution. Informational and creative services can sit alongside supply chain partners using the same identifier system (including batch and serial level identification) all from one, persistent identifier printed on the pack.
GS1 offers an optional, free, high performance resolution service to link its identifiers to related information sources. There's no one way to use GS1 Digital Link and all related code is available as free, open source software on GitHub.
Please join GS1 and a panel of industry experts at the AIPIA Virtual Congress, where we will take a deeper dive into opportunities with GS1 Digital Link.
« News feed