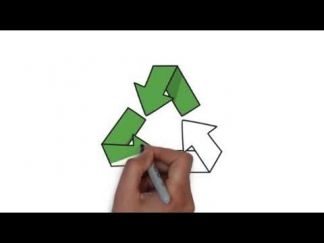 NEWS: Taking recycling and waste seriously: A&IP a 'positive development'
13-11-2018
In some quarters Active & Intelligent Packaging (A&IP) is seen as an additional challenge when looking at packaging recyclability. While the current focus is very much on Single Use Plastics, there are some who believe adding an additional component, such as an RFID/NFC tag, to any pack can create recycling difficulties.
Demonstrating just how much the A&IP sector is living up to its responsibilities, this newsletter has featured in recent months no less than 13 stories directly related to recycling and sustainability issues, plus another dozen or more talking about how these technologies help to reduce food waste and save other resources. And BlockChain is now adding a new dimension to this story.
The AIPIA Congress program includes many presentations related to these topics: Maria Dolores Gomez Jimenez, a researcher in functional printing and coating at AIMPLAS will talk about visiaul Oxygen indicators to reduce food spoilage; Jones Packaging smart packs aim to reduce medicinal waste and improve patient compliance; Stora Enso will demonstrate scalable and environmental connectivity (see also below); Ivan Gonzales of Recycl3R will show how using IoT can improve recycling; Billerudkorsnas will explain how sustainable electrode and battery technology is on its way: Johan Kerver of FiliGrade will tell us about digital watermarks in plastics for waste sorting; ITENE will offer ideas on novel coatings and packaging to avoid food wastage: while Michael van der Jagt of Parx Plastics will talk on shelf life extension through biomimicry.
Andrew Manly, communications director at AIPIA commented, "Far from being complacent the A&IP sector is doing an incredible amount to address Resource Efficiency and Environmental Impact issues. Our technologies can do a great deal to improve the problems of waste and re-use. Smart packaging, in all its manifestations, can and will be a positive development in the creation of a sustainable world."
More about this at AIPIA World Congress REGISTER!
News overview