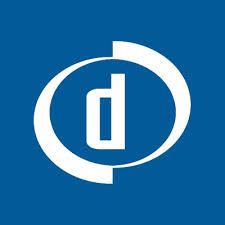 NEWS: SmartLabel Program Gets Boost from Digimarc
21-05-2018
Digimarc Corporation has announced its support of SmartLabel® and the availability of Digimarc Barcode scanning capabilities within the SmartLabel app during TransparencyIQ in Chicago, which brings together leaders driving product transparency. Digimarc is offering brands and retailers a more reliable, efficient and flexible method for delivering SmartLabel to consumers, it claims. The company will be paricipating at the AIPIA Summit of the Americas (4/5 June) in Jersey City.
The SmartLabel program was developed by the Grocery Manufacturers Association (GMA) and the Food Marketing Institute, collectively called the Trading Partner Alliance (TPA), to give consumers a way to digitally access more detailed product information than could fit on a package. The free SmartLabel app now incorporates the Digimarc Mobile SDK, providing the ability to scan product packages enhanced with Digimarc Barcode.
"The addition of Digimarc scanning within the SmartLabel app adds capability to connect consumers to detailed product landing pages with expanded information beyond what's typically available on product packaging," said Jim Flannery, senior executive vice president, GMA. "As manufacturers and retailers of consumer goods continue to adopt SmartLabel we will continue to leverage new and emerging technology, enabling consumers to access the information however that consumer wants to do so. The Digimarc SmartLabel offering will help to grow consumer access and enhance the way retailers and brands can deliver greater product transparency."
Digimarc has been an active participant in the SmartLabel program for more than two years as the initiative has significantly expanded. As the program gears up for public promotion, brands and retailers looking to unlock the potential of SmartLabel can now tap the added benefits of Digimarc Barcode for packaging. Digimarc Barcode can be unobtrusively applied across the entire package, creating a mobile connection for consumers to access SmartLabel information or brand-generated product information. Digimarc Barcode takes it a step further by also providing a solution that leads to easier checkout and greater supply chain efficiencies.
"Digimarc Barcode seamlessly integrates product transparency information from SmartLabel without the need for visible codes that impact package aesthetics," said Paul Schaut, chief executive officer, Label Insight, the industry standard for data-powered transparency. "We are pleased to partner with Digimarc to provide a comprehensive approach for brands and retailers alike."
"Digimarc is excited to support the SmartLabel program and offer a new way to deliver SmartLabel content through our Barcode for packaging," said Larry Logan, chief evangelist for the company. "Our platform offers an opportunity, not just to deliver product transparency, but to futureproof products with an advanced barcode that offers benefits across the entire package journey, from manufacturing to in-store and beyond."
All about A&IP Summit
June4-5, Jersey City
News overview