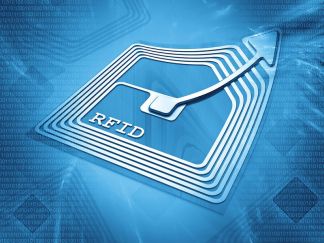 NEWS: RFID Systems will Drive Innovation in e-commerce Packaging
06-06-2017
The retail industry is in the middle of a digital transformation, according to a study sponsored by packaging company Jabil. Due to the growth of e-commerce, smart devices, digital wallets and an increasingly tech-savvy customer base, the retail experience is undergoing what seems like a permanent change.
The study addresses: How does the shift from store shelves to online shopping change the way brands package their products? How do consumer packaging demands change?
Brands must (re)consider a critical element to their sales model: customer experience as a function of the buying channel. The in-store experience is quite different from the on-screen experience. In an e-commerce setting the customer makes product selection in a 2D world and does not have the ability to touch or feel the product before making the purchasing decision. Add to that the considerable wear and tear a product endures before it ever arrives and the experience is turned upside down.
Jabil sponsored a packaging survey focusing on the inevitable shift from traditional retail to e-commerce channels and explored how brands can support a successful transition to stay ahead of the curve. Conducted by Dimensional Research, the survey was designed to reveal the evolving packaging considerations of brands as the new retail reality extends from store shelves to an online setting.
More than 200 manufacturing professionals responsible for packaging decisions participated in the survey, primarily from mid-size to large companies in the USA. While 27 percent of respondents exclusively sell online, 54 percent support a mix of online and physical channels. For those who utilize e-commerce as a channel, 91 percent view e-commerce sales as important to their revenue models and another 88 percent expect it to grow in the next two years.
News overview