PolyTaksys unveils smart label in bid to prevent food loss
| 16-05-2023 |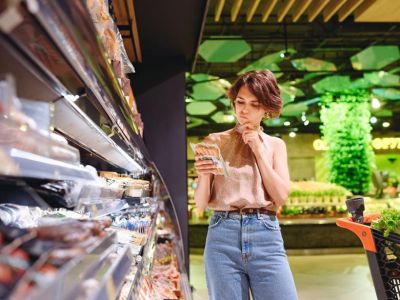 PolyTaksys, a Germany-based AIPIA member which has previously developed Open Monitor stickers that can reveal messages over a defined time period, is now able to announce the introduction of U4FOOD Smart Labels to address the issues of food loss and waste in the refrigeration sector.
The company is offering interested industry partners the opportunity to implement their own test market in supermarkets with U4FOOD opening time control labels from the middle of this year.
The label is activated either automatically when the product is opened via the product moisture, or by manual activation. Information and recommendations for action are released in a daily sequence, over a defined time period, for example one, two or three days – each day revealing a different, more urgent message. Depending on the rate of cooling the release of information can be accelerated or slowed down, says the company...
« News feed