Partnerships strengthen traceability and brand protection options
| 05-08-2021 |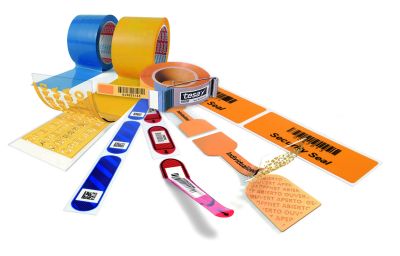 Rockwell Automation one of the world's largest suppliers of industrial automation and digital transformation, has announced a partnership with AIPIA member Kezzler, the cloud-based product digitization and traceability platform, to help manufacturers capture the journey of their products from raw material sources to point-of-sale or beyond, using cloud-based supply chain solutions that focus on product traceability.
The combined offering is aimed at customers in industries such as life sciences, food and beverage and consumer packaged goods (CPGs) that are focused on complying with regulatory requirements and meeting consumer expectations in areas like product quality, safety, and sustainability.
KURZ Group – an AIPIA member offering thin-film technology and security elements for banknotes and documents globally – will expand its expertise and product range with the acquisition of tesa affiliate scribos on September 1, 2021.
Tesa scribos has developed into a market-leading digital platform for brand protection that can be combined with innovative security features. Its multinational customer base is focused on valuing brand protection, tracking the worldwide emergence of counterfeit products.
Walter Kurz, president of Kurz, commented, "In 2021, scribos counts among the German Top 100 Innovators, and is a leading provider of brand protection. Kurz offers a process and application expertise in thin-film technology as the basis for complex security solutions for product and brand protection. All this concentrated competence offers a promising combination. That is why we see great potential in joint product development and in the exchange of ideas in R&D. This will open up completely new options for our shared customers to protect their products and brands."
TruTrace Technologies, a developer of a fully-integrated blockchain platform for the legal cannabis, food, and pharmaceutical industries, has announced it has signed a letter of intent with LeafWorks an AgTech genomics company specializing in plant identification, research and development initially for the cannabis industry, to create a blockchain-secured platform for supply chain validation in order to meet growing standards within the cannabis industry.
LeafWorks' proprietary supply chain certification service is a DNA-based testing method that tracks and verifies cannabis material as it moves through the supply chain. LeafWorks' third-party verification service tracks samples, assesses batch consistency, incorporates DNA-level quality control measures, and mitigates fraud both in and out of a client's supply chain. TruTrace will provide the ability to secure this information via blockchain and providing traceability through the supply chain. This provides cannabis cultivators a tool to incorporate validation testing into their operations in order to meet FDA and cGMP level compliance.
"As the cannabis and hemp industries continue to evolve, it will be absolutely vital for manufacturers and cultivators to provide validation within the supply chain," says LeafWorks' co-founder and CSO, Kerin Law.
« News feed