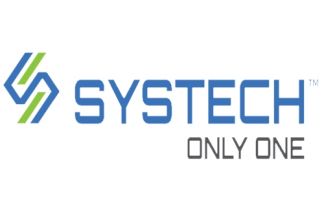 NEWS: Partnering to Deliver Brand Protection Solutions in Asia
21-10-2017
Systech International, a global technology leader in product safety and consumer and brand protection, and Toppan, a leading integrated printing company and innovator in product packaging and security solutions, has announced a strategic agreement. The accord allows Toppan to serve as a Systech preferred partner to market UniSecure™ in Japan and other Asian-Pacific markets.
Systech UniSecure is the only proven, non-additive product authentication solution that leverages existing product barcodes and packaging to create a unique signature that cannot be duplicated, for ensuring product authenticity, says Systech.
Print operations are dynamic, whereby environmental factors combine to produce micro-variations or "noise" in printed marks. These variations are random, unique, and beyond controllable resolution of any printer. UniSecure takes advantage of these variations by detecting measurable patterns and harnessing them to generate an inherent, covert security feature from existing package print marks.
The company will demonstrate its range of integrated Brand protection solutions for traceability (UniTrace™), serialization (UniSeries™) and anti-counterfeiting (UniSecure™) at their booth during the AIPIA Congress.
"Our developing strategic relationship with Toppan is important to our company. We are proud they have recognized Systech's advanced technology and established leadership in the pharmaceutical industry," stated Scott Magnacca, senior VP and general manager, UniSecure, at Systech.
Akihisa Yamamoto, senior general manager, Security Product Development at Toppan, says "Systech have created an outstanding third-generation technology that will be a true differentiator in the brand protection and consumer engagement field, offering immense advantages over conventional authentication solutions in terms of security, implementation, and consumer usage. We believe there is a tremendous market for this technology in Asia."
Find more information on Scott here!
News overview