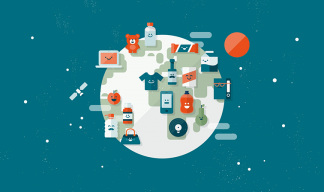 NEWS: New Alliance for Global Serialization and Traceability
29-05-2017
AIPIA members SGS, a leading inspection, verification, testing and certification company, and Kezzler, prominent in serialization and tracking and tracing business services, have announced a strategic alliance agreement to jointly market a global serialization and tracking and tracing services solution.
This agreement is intended to co-market and execute serialization and tracking and tracing services for global SGS customers in the areas of fast moving consumer goods, food & food safety and pharmaceuticals, as well as tobacco products, alcohol and other beverages.
Deploying a technology that is multi-functional in nature and that delivers value across several business functions not only facilitates track and trace and brand protection functions, but also enables companies to connect with consumers, exchange information and fulfill research and marketing functions in real time.
"Thomas Körmendi, CEO of Kezzler said, "I believe our technology expertise and SGS's global credibility and footprint will allow us to provide governments and companies worldwide with a technology solution that will change business practices. Digitalization of products is gaining tremendous momentum."
"Together with Kezzler we will provide services that are fully compliant with regulatory requirements on supply chain control, respond to industry demands and satisfy consumer needs," said Roger Kamgaing, executive vice president for governments and institutions at SGS.
Track and Trace technology can be used to identify hold ups and inefficiencies in the supply chain. While unique product identities would best position manufacturers to identify and pre-empt any potential issues such as highly targeted product recalls, including alerting individual consumers that scan the product code using their mobile phone.
In addition public authorities will be able to monitor, record the movement of products through supply chains from manufacturers, through logistics to the end consumers. Subsequently they will be able to trace products back to identify the point of diversion of these into illegal supply chain.
News overview