Amazon's checkout-free shopping solution incorporates RFID technology for clothing purchases
| 04-10-2023 |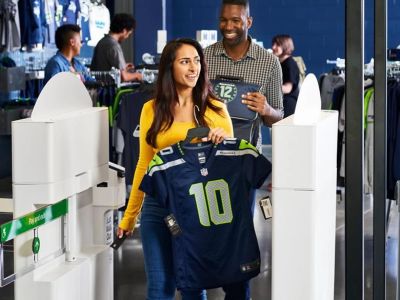 Amazon and Avery Dennison have expanded the checkout-free, computer vision shopping solution Just Walk Out with RFID technology to enable its application to softlines like clothing and sports merchandise.
At checkout-free stores, products are displayed within the line of sight of a computer vision system. Using cameras, shelf sensors, sensor fusion, and such AI technologies as computer vision and generative AI, Just Walk Out enables customers to purchase their desired product without having to queue to pay.
This is thought to be a more cost-efficient and revenue-driving system than conventional shopping experiences and has thus far been used at entertainment venues, airports, universities, stadiums, and grocery and convenience stores in the United States, United Kingdom, and Australia. It has sold food, beverages, groceries, home goods, and more.
ALL THIS AT AIPIA WORLD CONGRESS. SEE AGENDA AND HOW TO REGISTER HERE
« News feed