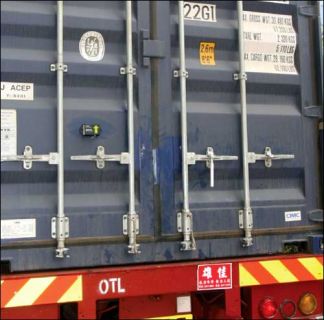 NEWS: Africa Looks to RFID for Improved Cool Chain Security
04-07-2017
SGS, the Swiss-based inspection, verification, testing and certification services company, is currently in discussions with several businesses in Africa to track cold-chain goods as they are transported by truck, so identifying or preventing thefts.
African agencies and oil companies have already been using the Savi Technology, RFID -based solution from SGS, known as OMNIS, to provide traceability of oil and gas shipments. The technology enables users to manage the location of their cargo and to confirm that it has not been tampered with as it is moved through the supply chain. The system has reduced the loss of cargo for the Kenya Revenue Authority (KRA) and other agencies, according to the company.
Several companies offering perishable food or other products plan to use the technology in Africa as well, to detect where their trucks are located, the temperatures at which the goods are transported and whether the containers have ever been tampered with. If tampering does occur, they will know when and where that happens.
SGS has provided its cargo-tracking services in Kenya since 2012, including electronic seals, readers and software from Savi, to automate data collection regarding cargo. Savi's Mobile Tracking System, built into OMNIS, consists of SaviSecure electronic seals with active 2.4 GHz RFID transponders, using a proprietary air-interface protocol built inside, explains Vicki Warker, Savi's chief marketing officer. The seals detect whether the enclosure to which they are attached has been breached, and transmit that status to a reader installed on each vehicle—installed either in the cab or on top of the container or trailer.
Vehicles typically have 12 to 16 electronic seal devices attached to enclosures and valves around the tank (for oil and gas transporters) and readers which capture and manage the data and then forward it, along with a GPS location, to a server via a GPRS cellular connection.
News overview