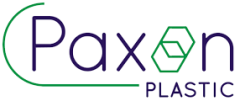 Paxon Plastic
When it comes to rigid packaging development, asking the right questions is the key to understanding your needs. Our experience allows us to help develop a rigid packaging solution that will meet your business model, brand image, budget and functional expectations.
We understand that success means knowing your competition, which is why we evaluate your target audience and brand direction to provide a foundation for making your packaging even better. Our expertise in research and data analysis means we do the work and you pick from our recommendations.
Custom tailored rigid packaging is the best way to go, because it resonates with your brand and speaks what you want to present to your customers.
Back to list
Visit website