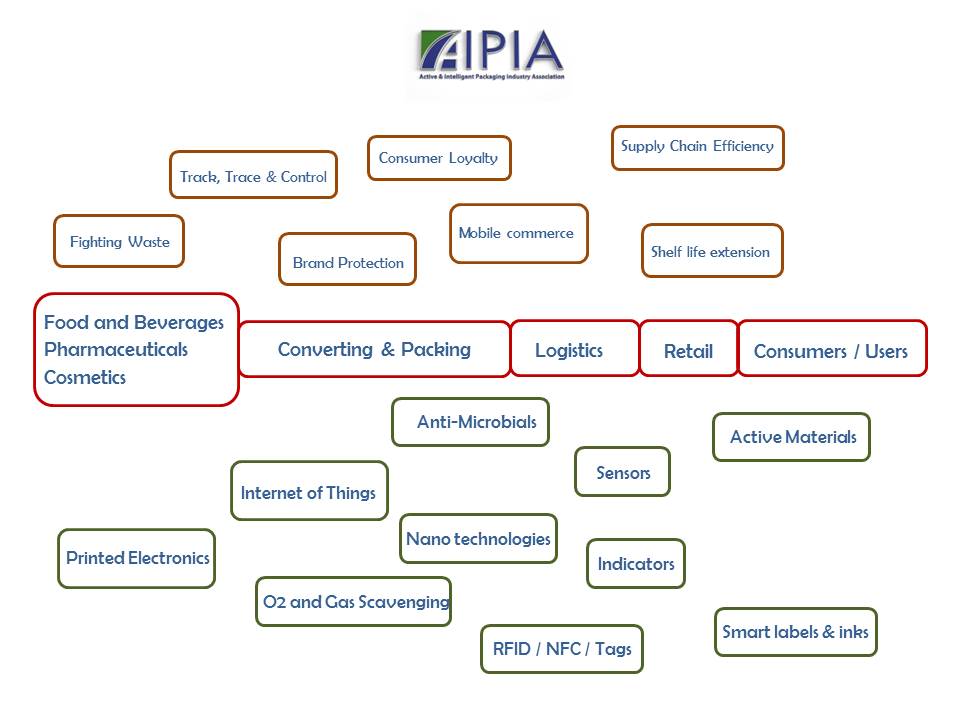 AIPIA is a Public Private Partnership and connects packaged goods manufacturers and processors in the food-, drink-, pharmaceutical-, cosmetic- and related industries, freight forwarders and distributors, governmental agencies and retailers, with the active & intelligent packaging products and services.
AIPIA is a hands-on association with the aim of boosting business in the AIP industry.
We offer:
Supporting Implementation
Standardization platforms
Commercial ready-to-market events
Connecting industry players on the highest B2B level
Lobbying activities to various governments world-wide
It's hi-tech only: AIPIA is purely focused on the latest technological developments in intelligent and active packaging solutions.
IF YOUR COMPANY OR ORGANISATION WANTS TO BE PART OF THIS DYNAMIC ORGANISATION, PLEASE APPLY AS MEMBER.