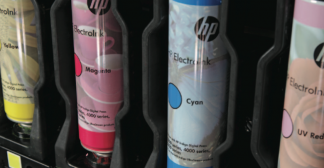 NEWS: Partnership Raises the Game for Track & Trace Solutions
10-04-2018
VerifyMe, a technology solutions company that provides identifiers and serialization for authenticating, tracking and tracing functions - including for labels and packaging - has announced a reseller agreement with eAgile, a provider of IoT Solutions including RFID labels, tags and intelligent packaging solutions. Under the terms of the agreement, eAgile will be able to offer its clients VerifyMe enabled HP Indigo Security ElectroInk, which is marketed as RainbowSecure.
Marketandmarkets.com, forecast that track and trace solutions market is projected to reach $3.93 billion by 2023 from $1.65 billion estimated in 2018.
Peter Phaneuf, president of eAgile, stated, " By partnering with VerifyMe, we can now offer our clients another layer of track and trace capabilities to make sure our customers' goods are distributed properly."
eAgile CEO Gary Burns said: "Global brand owners already trust HP for the highest quality digital print for their consumer facing products. eAgile is pleased to be collaborating with a true leader to bring a turn-key security and authentication solution such as the RainbowSecure™ ink for brand protection."
Patrick White, president and CEO of VerifyMe, commented, "Customers of eAgile rely on its expertise in sophisticated secure track and trace capabilities. (It) recently purchased an HP Indigo 6900 digital press, which proves their commitment to providing customers with the best, high-speed security digital printing and track and trace features. With this new printer, eAgile can offer its clientele our RainbowSecure™ authentication inks, which can authenticate, serialize and provide track and trace capabilities."
All about A&IP Summit
June4-5, Jersey City
News overview