New 'live view' barcode reading technology
| 28-05-2019 |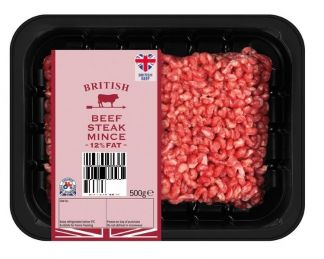 A new barcode technology can help to greatly reduce food waste, claims OAL Connected, which is offering a solution to read these embedded barcodes inline. Tesco has recently unveiled the barcodes on meatproducts in its Jack's stores, with an anticipated roll-out to further products and sites, in a bid to reduce waste.
OAL Connected's label and date code verification solution can read the information contained within the barcode in line via existing scanners, protecting the packaging line from errors, emergency product withdrawals and product recalls. It is the first system of its kind on the market, they say.
A data embedded barcode is an extended 1D barcode that can store more information, such as the global trade item number, expiration or best before date and batch number, in addition to other attributes used at the point-of-sale information.
However, the widespread introduction of these barcodes may pose a challenge to manufacturers, not only in printing them but also because traditional label and date code verification solutions cannot read them, opening manufacturers up to the possibility of incorrectly labelled products entering the supply chain,with all the risks that entails. So OAL has invested significant time in developing a solution to ensure that manufacturers can deal with the new codes from day one.
Wayne Johnson, OAL Connected director, explains, "Jack's meat products are already carrying the data embedded barcode in store, and from our discussions with manufacturers, the roll-out to further products and stores is likely to take place in the near future. It's vital for manufacturers to consider their current label and date code checks and whether they are able to cope with the potential challenge posed by Tesco's forward-thinking update."
Existing OAL Connected customers simply need a software upgrade to existing scanners to beable to take advantage of this new capability and meet the retailer code of compliance.
The added information contained within data embedded barcodes offers retailers and manufacturers greater oversight at every point in the supply chain, particularly at the point of sale, contributing to the industry goal of dramatically reducing food waste, says the company.
For suppliers, it helps to facilitate ordering and forecasting, better management of raw materials and offers greater insight on varieties and sources of origin, while retailers benefit from better waste management, targeted replenishment and rotation and targeted stock record counts, thanks to the live view of products in stock.
« News feed