India Summit: Fasicuchain - Merging Digital and Physical
| 10-02-2021 |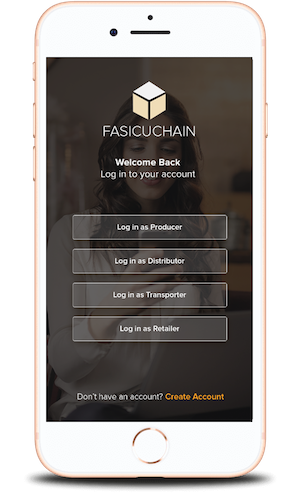 One of the speakers at the up-coming Indian Smart Packaging Summit, Fasiculus, is an Indian company based in Haryana, which supplies security and authentication solutions based on its print, label and packaging technology. Its presentation, Smart Authentication – Deploying a Perfect Phygital Solution explores the transformation of packaging by making it digital – linking the physical and the digital.
The company says it produces 6 Billion security labels every year and has now put together what it claims as the first packaging & labelling industry blockchain for products & brands across the pharmaceutical and FMCG industries.
Among the product range is an innovative 'connected' induction wad. The humble wad, as it describes it, is an effective packaging technology, commonly used to protect the product from spillage, preserve its freshness, prevent adulteration provide a pilfer-proof closure.
Passing the container under an induction heat sealer causes the sealant to bond to the cap and causes the wax present on the wad to melt and bond with the backing material resulting in the wad staying put within the cap. By adding a secure, non cloneable, food safe QR code printed on the wad Fasiculus say it can ensure the product is uniquely identified across the supply chain.
The same QR code can be designed to create a loyalty program that encourages the customers to engage with the brand. Placing the QR code inside the wad also ensures that the customer signs up for the loyalty program only after the products are bought, ensuring that the brand connects with unique customers and enables the brand to provide an incentive to its influencers, it claims
The company has also introduced non-cloneable codes to its QR capabilities: SEAL VECTOR® ANTICOPY SYSTEM. These are copy and duplicate proof and can ensure that products distributed are authentic, according to the company. These labels offer tamper evidence and authentication features.
The difference between a seal vector (a data matrix code) and a public 2D code is that it uses data leaks to determine if the product is copied. The brand uses a decoder lens and an application that scans the code and checks for authenticity. If the scanner detects any data leaks it fails the code and identifies the code is a duplicate.
Seal Vector does not require any additional consumables or major process changes. It is easily monitored with smartphone and lens, gives out a crisp pass or fail response on the code and is compatible with most marking processes and substrates. Further, these codes can be geo tagged and tracked across the supply chain, explains Fasiculus.
Learn more about these authentication and tracking products by registering for the Indian Smart Packaging Summit here
« News feed