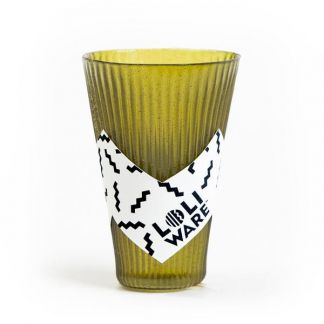 NEWS: Eat Up Your Packaging! Its good for You...
09-10-2017
The edible packaging trend fits right into the "reduce, reuse, recycle" formula by eliminating materials which require fossil fuels to produce them and usually wind up in a landfill somewhere. A recent report estimates that the edible packaging market will be valued at $1.1 billion by 2023, from $697 million in 2016. Whether edible packaging becomes commonly available for food items depends a lot on overcoming production issues as well as reducing the cost of manufacture.
Already there are several promising examples of the technology:
Loliware edible cups are made using organic sweeteners and seaweed, and their flavours and colours come from vegetables and fruits. The gelatin-free cups currently come in flavours. Any part you don't eat can be composted. They are also partnering with nutrition company DSM to develop a line of cups which contain dietary supplements and vitamins, so a protein cup, electrolyte cup or an energy cup.
A research team at USDA are developing a thin film made with the milk protein casein that can be used to wrap cheeses and other foods. These films and coatings are ideally used for foods already containing dairy or have the expectations of being used with dairy. The casein film is completely edible, but also biodegradable, and resembles the traditional plastic it replaces. However, the film is also about 500 times superior to standard-issue plastic at keeping oxygen out. It still in development, but could see broad release in the next year or two.
Scientists from Martin Luther University Halle-Wittenberg (MLU) in Germany are developing dissolvable milk pods. The pods, which come in two flavours (sweet and lightly sweetened) are comparable to sugar cubes filled with milk or condensed milk. A crystalline crust forms a type of packaging around the capsules that dissolves in hot liquid. They are still being evaluated for safety and manufacturing purposes. A sugar-free option is also under development.
News overview