Digital printing solution meets need for agile pharmaceutical serialization
| 17-12-2020 |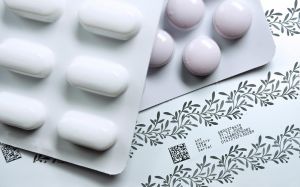 Domino Printing Sciences has announced the launch of the K600G – an innovative new blister foil and web digital printing solution for product-level serialization in pharmaceutical applications. It has been developed in collaboration with pharmaceutical industry specialist Gallarus, along with input from life science industry company SeaVision.
"Over the last couple of years serialization at pack level has become a global requirement in the pharmaceutical industry," says Craig Stobie, director of global sector development at Domino. "In the future, it is likely that serialization of individual pockets of a blister pack will become the new standard, in order to further enhance patient safety and reduce medical errors."
"The K600G has been developed to provide manufacturers with an on-site solution for variable data printing, which includes coding at the item level, to meet these future requirements," he added.
Using digital printing technology to customize product packaging within manufacturing chains adds a degree of agility that allows pharmaceutical manufacturers to react more easily to legislative changes or variations in product labelling requirements, as it reduces reliance on external packaging providers.
The new printer includes a range of solutions that have been developed for different installation types, including off-line, near-line, top-of-line, sealed-blister-coding for printing directly on formed blister packs, as well as an integrated-line version developed to meet the needs of OEMs.
Reliable and high quality printing can be achieved across a range of substrates – the printing module has a native resolution of 600dpi and excellent greyscale capability. It is also capable of building up imagery using multiple different drop sizes – this improves image quality and gives manufacturers more control over their ink consumption, according to the company.
The K600G is capable of printing at speeds of up to 75mpm and print widths range from a single print module, covering 108mm, up to seven dual print modules with a combined width of 782mm. The smart i-Tech StitchLink micro-motor provides accurate print head alignment and image stitching to achieve seamless printing across a full web print width. For even more efficiency, the system can also be supplied with AI software that collects, analyses, and learns from factory data to provide intelligent manufacturing solutions.
« News feed