Digital connection for wines and spirits
| 26-02-2019 |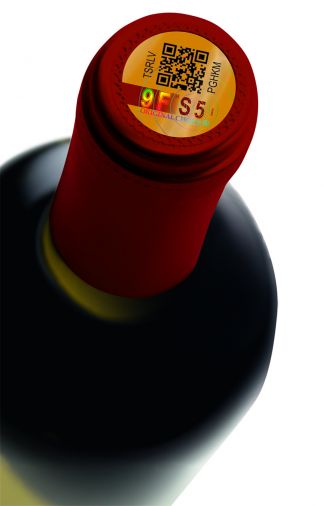 A new product from international cap manufacturer Ramondin and tesa scribos, specialists in product digitalisation, produces wine and spirit bottles that are digitally connected. The new bottle caps become a secure starting point for customer interaction, counterfeit protection and collection of market data. The new Connected Bottle was unveiled at Vinitech in Bordeaux in late 2018.
These digitally connected wine bottles tell the manufacturer where it is, and at what time. In addition it tells the customer, for example, which vineyard the grapes come from. Ramondin and tesa scribos provides the product marking for wine and spirit bottles that is secured by means of a special security feature which is already integrated in the bottle cap, they say.
Easy implementation and the reliability of the marking are paramount features. The bottle cap has a QR code (or another data matrix code) on it, which is protected against copy attempts by the unique security feature. The caps are supplied with the feature already built in. As a result, both the existing production processes and the label design are unaffected. The shiny material of the marking reflects the high quality of the product, according to the companies..
The codes are connected to digital tools from tesa scribos. These include a module for online authentication, a marketing module with lucky draws, and a market-data module, which gathers information on markets and customer behaviour. The data generated in this way must be free of any errors. Its reliability– and therefore the marking conveying the data – is vital. The integrated security feature is made using a laser inscription technology developed in-house. It can only be applied by tesa scribos, thus ensuring it is protected from counterfeiting.
"Our innovative product enables producers of wines and spirits to benefit from the new possibilities of digitalisation with minimal integration costs," explains Marlene Ende, international product & market manager at tesa scribos.
« News feed