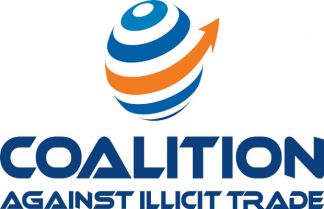 NEWS: Cross Border Cooperation Needed to Fight Illicit Trade
11-12-2017
In a white paper 'Implementing Digital Solutions to Address the Issue of Cross-border Illicit Trade', the Coalition Against Illicit Trade (CAIT) says the complexity of supply chains means "carefully designed inter-connected systems, a well-planned approach to supply chain security and consumer safety" is required if counterfeiting and smuggling are to be defeated.
Many governments and multi-state organisations are introducing new legislation and regulatory frameworks to address the issue, CAIT says, but too often these don't take into account the cross-border nature of illicit trade and tend not to align with other country's regulations.
As an example the report cites the rise of serialisation technologies to secure supply chains, "Different, complex, and contradictory requirements across the globe do not always provide additional supply chain security, instead they drive up costs for all supply chain participants in regulated markets. Additionally the uncertainty caused by misaligned serialisation requirements contradicts the fundamental purpose for implementing those requirements in the first place by introducing additional risk to the system."
The report notes that regulatory developments in anti-counterfeiting and brand protection is a positive step but only when "they adhere to well recognised and actionable international standards".
A number of new technologies, including invisible digital threads, secure graphics called STAMPS (Secure Tracking and Authentication through Matrix Printing and Scanning), spectral techniques, invisible laser-etched code, 2D barcodes, QR Codes, RFID sensors, Smartcards, NFC tags and Blockchain are increasingly available.
While basic monitoring systems can improve product safety, a full digital footprint has a much greater positive impact because it creates conditions for continuous accountability, as each stakeholder in the supply chain receives objective feedback on his performance, it says.
Also the report notes that regulators need to engage with industries during the process of creating and refining anti-illicit trade regulation. This will ensure that the requirements mandated are realistic and that those required to implement them are able to do so in a timely manner, and taking into account interoperable, open standards for global supply networks.
News overview