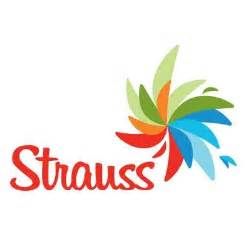 NEWS: Activating consumers as part of value creation and capture with packaging
09-10-2017
Strauss Group is an Israel-based international food and beverage company that is at the forefront of implementing Active & Intelligent packaging and helping to improve people's lives. Its portfolio includes five businesses: Strauss Coffee, Strauss Israel, Strauss Water, PepsiCo – Strauss Fresh Dips & Spreads International and Max Brenner, aligned with two global consumer trends: Health & Wellness and Fun & Indulgence.
Dr Shira Rosen, the company's packaging development manager will offer an end user's perspective on how A&IP can help to activate consumers in the complex world of retail through value creation and capture, in a Keynote address to the Congress.
The group is active in 20 countries worldwide, with 29 manufacturing sites and 14,000 employees. It operates in a range of diverse fields, through partnerships with multinationals. It brings know-how in Coffee, Water, Chocolate, Dips and Spreads to different markets and cultures, making them accessible to people just the way they like them, adapted to local tastes and habits, it says.
The company recognised the value of A&IP as a way to engage consumers at a very early stage and has developed a range of packaging concepts using different technologies.
It is refreshing to hear from an end-user how A&IP is actually making a real difference. Don't miss this one!
Find more information about Shira's presentation here!
News overview