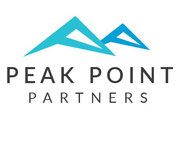 Peak Point Partners (VC)
We have already developed a solid pipeline with various portfolio companies in our growth acceleration process at different stages. In most of them, we have taken a Board position or at least Observers rights in order to support strategy development, priority setting and network effects. We also strive to create links across portfolio companies and generate a unique learning environment and win-win approach, where each company can rely on others when needed in front of a customer or to develop another unique solution. Some people call it an ecosystem - we call it being part of the same family.
Indeed, unlike traditional VC funds, we are not looking for one company to be the "home run" and leave behind all the others. We take instead a "family approach": it is not because one child has been accepted at Wharton, Yale or Harvard MBA that we stop worrying about the others. And it is fine if the others want to pursue a career different from business administration, e.g. in performing arts or applied science or professional services. The unifying theme is our pursuit of excellence and happiness.




DIGITALSOFT: Smart modular platform enabling end-to-end connected and integrated value chain
Sample customers: Honeywell, Philips, Honda, Aptiv, Aptar



QBX: The Global Standard for Loyalty Programs on the Blockchain
Sample customers: Miles & More, Etihad, Coop, Louis Erard, Sausalito



PULPEX: The Future of Sustainable Packaging
Sample customers: Diageo, Unilever, Pepsico



KEZZLER: A world of authentic, transparent and connected products
Sample customers: Pfizer, Reckitt-Beckinser, Friesland-Campina
Back to list
Visit website