Smart Packaging as a Marketing Tool
| 15-06-2022 |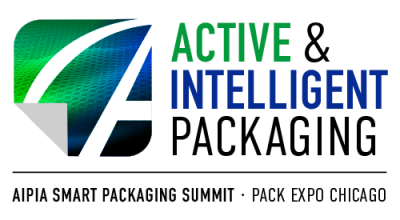 Smart Packaging has many proven benefits, such as Brand Protection, Track & Trace and Anti-counterfeiting. But from the very earliest stages of its development Brand Owners focused heavily on the Consumer Engagement attributes of these technologies. In the digital age, being connected to your customer is vital, helping to build a close and mutually beneficial relationship as well as delivering important marketing metrics about consumer behaviour.
This, high intensity, one day summit sees the 'live' return to North America of AIPIA, the worlds ONLY Smart Packaging community, to show how Brands are using Connected Packaging to deliver targeted and impactive messages about their products. It will deliver key insights into how products are being given new identities via the Internet of Things as well as creating new consumer experiences through technologies such as Augmented Reality.
AIPIA and it partner Packaging Europe are proud to be working, once again, with PMMI at Pack Expo International, North America's premier Packaging event. This 1st Class exhibition is the fitting venue for this important Summit, which sets the standard for B2B events for the Smart Packaging sector.
Put the date - 25th October 2022 - in your diary TODAY so you can be sure to learn how to take your business into the next Packaging Age! Register your interest and we will send you regular updates on the agenda and registration details.
Have a technology or development to share: APPLY TO PRESENT HERE
« News feed