SMART interpack: Elvis takes centre stage on latest 'on pack' connected experience
| 16-05-2023 |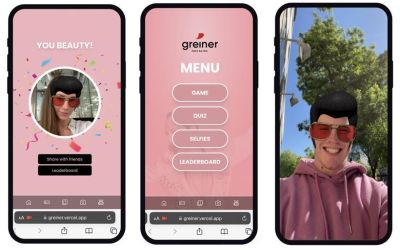 AIPIA member Greiner Packaging, which creates plastic packaging for the food and non-food sectors, has created a fun and interactive connected experience to celebrate the next iteration of its sustainable K3® packaging.
The company worked with fellow member Appetite Creative, a creative technology studio, to develop the new feature. The new experience was launched at interpack in Dusseldorf recently.
At Interpack the company marked its 40th year serving the packaging sector by showcasing the benefits of its self-separating K3 packaging via a web app-based, connected experience. Accessed via a QR code, the bespoke experience taps into the motto of the K3® anniversary campaign 'often imitated, never equalled'. And who better to embody it than Elvis Presley himself?
« News feed