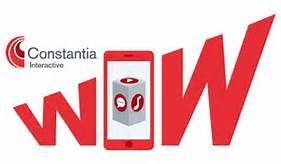 NEWS: Digital Packaging Solution for Food and Pharma
17-11-2017
Constantia Flexibles has launched Constantia Interactive, a digital packaging solution for the food and pharmaceutical industries which includes digitally readable packaging material, digital platform for data management and a smartphone app
From November 2017, the company is offering what it claims is a unique comprehensive solution for interactive packaging in the food and pharmaceutical industries that opens up a multitude of digital communications and marketing opportunities. In doing so, the company will take on the printing and the implementation of the contents as well as the data management.
"A recent survey conducted by the company on packaging in the food industry in Germany revealed that an interactive packaging solution makes the product itself more attractive to 49% of German consumers," said Alexander Baumgartner, CEO of Constantia Flexibles.
Constantia Interactive is a combination of digitally readable packaging material with a digital platform for data management and a smartphone app customizable to a wide range of customer needs. The big advantage is the control over the data collected which can be provided directly to the customer as a part of the comprehensive solution.
The digital features span from purely informative, such as instructions for use, through videos and games, to contests that can be individually selected by the customer. For example in the case of medicines the app can offer patients direct access to additional information at any time, making it safer to take medication.
The chat bot allows patients to ask individual questions about the product that may not be easily answered by the packaging insert. The package insert itself is also accessible in a digital format through the app. Using the search function, the text can be searched and the font size and language can also be adjusted. In addition, a personal calendar function reminds users to take the individual medication and even to refill prescriptions.
In combination with a digital anti-counterfeiting identification such as watermark or another digitally readable code, Constantia Interactive is also an effective means of identifying counterfeit products.
News overview