Battery free smart sensor attracts smart money
| 05-02-2019 |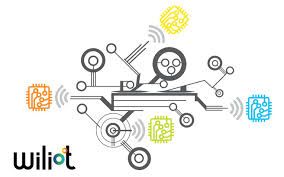 AIPIA Member Wiliot, the Israel based semiconductor innovator, has raised a $30 million series B funding for a total of $50 million. This follows its demonstration of the first-ever sticker-sized Bluetooth sensor tag, incorporating an ARM processor, powered solely by scavenging energy from ambient radio frequencies. at the National Retail Federation 2019 Retail's Big Show in New York City recently.
The funding involves Amazon Web Services (AWS) Investment Arm, Samsung Venture Investment Corp. and Avery Dennison – as well as some venture capital organisations.
The chip, glued to a simple antenna printed on plastic or paper, can authenticate the proximity of a product by transmitting an encrypted serial number along with weight and temperature data from a device the size of a postage stamp.
Eliminating most of the components associated with traditional Bluetooth, these tags lower sale and maintenance costs to previously unachievable levels, claims Wiliot. The tags use it's innovation in nanowatt computing to communicate with any device enabled by Bluetooth Low Energy.
"We believe that disposable electronics based on battery-free, low-cost systems are the foundation for future IoT systems. We are on the edge of changing the way products are made, how they are distributed, where and when they are sold, and how they are used and recycled," said Tal Tamir, Wiliot CEO and co-founder. "Re-cycling the radiation around us to power sticker-size sensors can enable new ways for consumers to interact with products that were previously not feasible."
"Wiliot's strategy for battery-free Bluetooth transponders, which sense and communicate without needing specific action by consumers, is very relevant to Avery Dennison's intelligent label strategy," explained Francisco Melo, VP & GM, Global RFID, Avery Dennison. "We see this as an extension to our world-leading RFID solutions, enabling consumers to connect with products through multiple smartphone and IoT devices from end to end."
« News feed