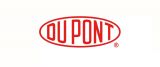 Du Pont
For more than two centuries, DuPont de Nemours has been one of the most innovative, successful and sustained companies in the world, pioneering such famous brands as Nylon®, Lycra®, Kevlar®, Nomex® … and Tyvek®. Since the 1970's, DuPont Medical and Pharmaceutical Protection has set the standards for the medical packaging industry.
In the Packaging industry, Tyvek® has brought substantial value to many applications, whether parts protection, perishables transport, packaging of desiccant materials or of gas scavenging substances (ethylene, oxygen, carbon dioxide,…). DuPont™ Tyvek® turns out to be the best choice with the most balanced properties of strength and breathability required for these end-uses.
For the food, pharma and electronics industries, the use of Tyvek® offers peace of mind due to its compliance with EU and USFDA regulations for materials entering in contact with foodstuffs. Thanks to its nonlinting and dust tightness properties, it ensures pharmaceuticals and electronic devices are not contaminated by the packaging itself.
The latest innovation from DuPont to the active packaging industry is a Tyvek® style with thermal sealability properties, thus allowing higher production rates in sachet or sticker production machines.
In addition to the product attributes mentioned above, Tyvek® delivers an optimum balance of bacteria penetration resistance and compatibility with existing and emerging sterilization methods.
The DuPont Oval, DuPont™ and Tyvek® are registered trademarks or trademarks of E. I. du Pont de Nemours and Company or its affiliates.
Back to list
Visit website