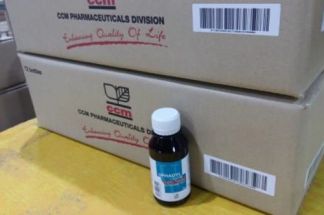 NEWS: Tracking Pharmaceuticals in Asia to' Fight Flood of Fakes'
23-08-2017
A pilot project intended to show how 2D datamatrix codes can help track medicines through the supply chain has been carried out in Malaysia, reports Securing Industry. The pilot is important "due to the many counterfeit pharmaceutical products currently flooding this market and the high instances of theft while products are in transit," said GS1 Malaysia, which was involved in the project.
GS1 worked with the Caring Pharmacy chain and drugmaker CCM Duopharma Malaysia to demonstrate to all stakeholders the benefits of being able to provide product visibility, authentication and verification throughout the entire supply chain.
The project used 2D datamatrix codes - containing both static information, such as GS1 identification keys, and dynamic information such as the expiry date and batch number - to allow effective track and trace of products, from the manufacturer, to the distributor, and finally to the retailers. It involved two products - Uphadyl Forte Expectorant and Upha Oral Aid lotion - with SD datamatrix codes fixed to individual bottles and a linear barcode use on boxes and cartons.
It made use of GS1 Malaysia's Member Product Databank, which contains product information, as well as its Databank Mobile App, which allows users to scan a barcode to retrieve static product information from the Databank and display it in an easy to read format. The system improved the control of inventory and stock, reduced wastage from over-stocking and expired products, and allowed any stakeholder to independently verify and authenticate products using nothing but their mobile smart device, according to GS1.
GS1 said it is also trying to promote the use of unique item-level identifiers within the 2D codes via a serialized Global Trade Identification Number (GTIN), to allow a higher level of transparency, anti-counterfeiting and brand protection.
REGISTER FOR AIPIA WORLD CONGRESS NOW
News overview