Paper packaging made from crop waste is a smart, sustainable solution
| 05-08-2021 |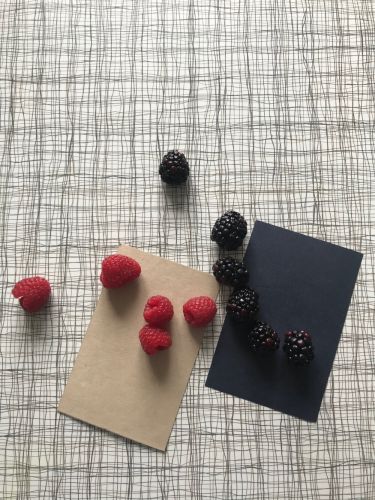 A company is making paper packaging products for the food industry using crop waste materials such as apple skins, avocado peel and mango pips. UK-based Tensei has a database of nearly 400 fibres which would otherwise be wasted, including non-wood pulps such as wheat, hemp, bagasse and abaca. The start-up is using these materials to make plastic- and wood-free paper packaging products for industries including food.
Arable farming is estimated to produce around 8 billion tonnes of carbohydrate waste every year globally, such as stalks leaves and roots. While processing fruits and vegetables results in high levels of waste, such as peels, seeds, stones, as well as unused flesh generated in the different steps of processing. Much of this can be used in the food industry as a source of natural food additives. If it can't be used, this agro-waste is normally discarded or burned.
Tensei recently introduced its F Pads product at UK supermarket chain Morrisons, for Berry Gardens, to replace the pads in 150,000 blackberry punnets. It estimated that use of the pads – which are bio-engineered using agri-residues and grasses rather than virgin wood – saved 12 tennis courts worth of plastic and wood pulp. "This is just the beginning,"? said Tensei CEO Annabelle Cox. "Think how much more deforestation and plastic waste could be prevented through packaging innovation and using what is otherwise wasted."?
For example, removing plastic means food manufacturers and retailers can avoid plastic tax levies and help cut their carbon emissions, she says. It provides a new source of revenue for farmers and, in some cases, longer shelf life for products. It further allows previously single use items to be recycled.
The Morrisons trial came after a similar one for strawberry punnets sold in Co-op stores. According to Tensei the trials were an important milestone in that they allowed the retailers to offer customers, for the first time, fruit punnets in which the paper tray could be recycled, which was not previously possible.
The company's mission, says Cox, is to help crop wastes and grasses to become a mainstream raw material, keeping trees in the ground and creating all the additional benefits, not least a new revenue source for farmers.? In a number of independent tests with certain varieties of fruit, shelf life has been longer, she claims. In terms of price, the F Pad has a slight on cost compared to the current plastic, but one that could be offset against plastic taxes and helping towards zero net carbon goals and deforestation initiatives, the company believes.
« News feed