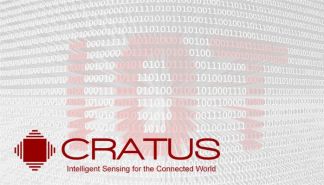 NEWS: Mobile Sensor Platforms Now Include NFC Capabilities
01-08-2017
Thinfilm Electronics, one of the leaders in NFC (near field communication) mobile marketing and smart product solutions, has announced a partnership with Cratus Technology, which will integrate Thin Films technology into mobile sensor platforms, enabling location sensing and tamper-evidence monitoring of high-value goods through a smartphone or commercial reader.
Cratus' newly launched mobile sensor platform for high-value shipments was designed to record ambient environment data including temperature, pressure, shock, orientation, and humidity. The sensor platform was designed to capture adverse events and record them for dispute resolution and general supply chain monitoring.
In addition to GPS tracking and multiple methods of communication options including Bluetooth, cellular, WiFi and LPWAN, Cratus wanted to add location tracking capabilities and next-generation tamper detection functionality to its sensor platform, choosing OpenSense™ technology to enhance the security, flexibility and user experience in its offering.
According to a research report by Kroll, a security risk management firm, during 2016 29% of businesses suffered from thefts of physical assets or stock, while 26% of businesses suffered from vendor, supplier, or procurement fraud. These losses typically occurred within an unmonitored, unsecured supply chain.
The OpenSense solution combines IoT (Internet of Things) technology and a cloud-based management portal. Tags are easily integrated into a range of packaging form factors and generate valuable data to help supply chain managers track, trace, and secure shipments.
"We chose Thinfilm's NFC solution based on its ability to indicate both the sealed and tampered states of a shipping box or product enclosure. Our customers can now use the Cratus sensor platform with Thinfilm's tags to reliably track and determine the integrity of a shipment throughout its journey along the supply chain," said Zeki Gunay, CEO of Cratus Technology.
"Our collaboration with Cratus demonstrates Thinfilm's continued growth in the business-to-business market" said Davor Sutija, CEO of Thinfilm.
REGISTER FOR AIPIA WORLD CONGRESS NOW
News overview