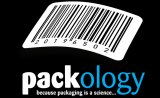 Packology Limited
Packology was launched in 2006 by Robert Herridge.
Robert saw the opportunity to offer the market a consultancy based on his wide-ranging experience in the Packaging industry. His background includes Global roles in Packaging Supply Chain Management, Innovation, Packaging Development and Vendor Management for a range of blue-chip, multi-national cosmetics and drinks businesses.
Robert was joined in 2007 by co-Managing Director Doug Johnston. Doug's experience covers the carton, labelling and corrugated sectors, leading sales teams for a number of the industries' flagship businesses. His most recent role was as Managing Director of a successful corrugated sheet plant.
Both Robert and Doug have Post graduate qualifications in Packaging Technology to complement their "real-world" experience.
Together, the breadth of expertise across Packaging supply, manufacturing, technology and global brand owner development, provides the credentials and opportunity to provide a unique service to those who use and influence Packaging.
Back to list
Visit website