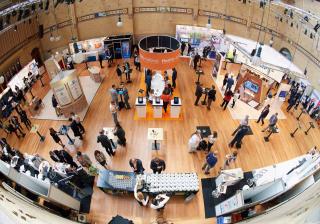 Exhibition
Reasons to exhibit
The 2018 Active & Intelligent Packaging World Congress is a two-day conference for consumer facing brand owners, next generation packaging experts, and best-in-class supply chain partners.

The event program will include:
Daily supplier exhibitions and product/service demonstrations
Interactive Pitching sessions
Full education program including keynote addresses
Networking Reception
Why Sponsor?
We offer sponsors a dynamic program to connect with delegates through:
First class presentations & product/service demonstrations
An intimate setting for forging new partnerships with key professionals from the top consumer brands in our industry
Receive extensive brand exposure through our comprehensive marketing campaign.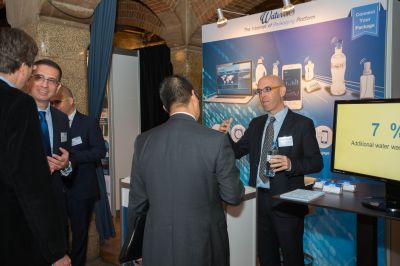 Doing business at AIP World Congress
AIP Exhibitor profile
Active Solutions
Bio-Chemical active films
Antimicrobial packaging
Oxygen, CO2, Gas-scavenging
Moisture control
Anti-Oxidation
Temperature Controlled Packaging
Active labels and indicators
Nano-technology enabledpackaging
Intelligent Solutions
Sensors and Tags
NFC Technology in packaging
Printed Electronics
RFID Technology
Track, Trace and Control Systems
Telecommunications
IT solutions, software
Time- and temperature indicators
Hardware (logistical)
Supply chain order,- control- and information systems
Anti-theft devices
Tamper proofing, Anti Counterfeit Systems
Mobile Commerce
Transport & Logistics