Zappar looks at AR packaging landscape in 2019
| 17-01-2019 |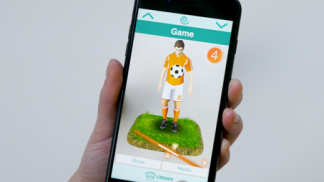 According to a recent article in Food Navigator Augmented Reality (AR) content is growing fast thanks to the launch of Apple's ARKit, Google's ARCore, Snap's Lens Studio and ZapWorks. Following the AIPIA Congress in Amsterdam FN interviewed Zappar, which has worked with Mindshare UK and Neuro-Insight, to produce a 'Layered' report which explores user behaviour and predict key AR trends for the coming year.
According to Max Dawes, partnership and marketing director at Zappar, "In 2018 we successfully predicted five major changes in the AR industry, surrounding bigger players entering the AR space, content becoming more targeted and contextually relevant, the rise of connected packaging and active learning, as well as the evolution of AR strategy."
"We saw sector wide developments in AR innovation and worked with some great clients, such as 7-Eleven. As we wrap up the year we take a look back and see what predictions did come true, which we are still anticipating, and some new predictions for 2019," he added.
Among the predictions are the advancement of mobile-web AR which will deliver rich mobile AR experiences through a mobile web page rather than a social media app; giving control of distribution to the Brand owner.
Next Zappar sees FMCG Brands needing to tell their stories better and more memorably to fight the 'un-branding' of the consumer world via platforms such as, for example Amazon Prime and other data-and-voice integrated retail giants. Then it predicts the growth of immersive consumer experiences through Mixed Reality – technology being developed by Microsoft and Magic Leap.
Finally for 2019 the company sees AR as becoming an 'always-on' communication channel. This will move it from single instance marketing campaigns towards a consistent communication channel which drives a direct dialogue with end users.
The predictions for 2018 proved pretty accurate. In particular the 'penny has dropped at C-level that Brand owners are sitting on a gold mine' with their packaging. Billions of products can be instantly activated with AR.
At AIPIA we look forward to 2019 with relish!
« News feed