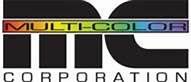 NEWS: Strategic Partnership to Offer Connected Products
28-02-2018
Meanwhile labels solutions provider Multi-Color Corporation has also been busy elsewhere with the announcement of a strategic partnership with Talkin' Things, the smart packaging system which enables brands to communicate with consumers, protect against counterfeiting, track products throughout the supply chain, and much more!
With this agreement, MCC and Talkin' Things aim to raise awareness among brand owners about the rapidly growing trend of connecting products to the Internet of Things (IoT) through packaging. A long-term agreement has been signed to provide joint smart packaging solutions,including NFC/RFID, Augmented Reality, IoT sensors and anti-theft protection based on EAS technology.
As a result of this cooperation the companies are focused on connectivity and joining the new world of smart packaging. The old world of traditional packaging was characterized with loyalty to the distribution channels, purchasing data from retailers, counterfeiting and food waste issues and unchangeable promotions within one label, they say. The new world based on smart packaging offers digitally extended labels protected against counterfeiting and refilling, real-time promotions management, direct communication with end-customers, personalized mobile promotions and rewarding real customers directly through the product which increases loyalty to the brand.
"We are very excited that after extensive joint R&D and a lot of market validation based on common projects in both USA and Europe, we have entered into this agreement with MCC. We believe that our cooperation will bring great value for our clients", said Marcin Pilarz CEO at Talkin' Things.
"Thanks to our collaboration with Talkin' Things, we are now ready to meet our customers' needs for digitalization of their products", said Mark Strauss MCC new business development director.
News overview