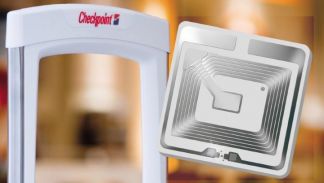 NEWS: New RFID Tag Aimed at Cosmetics Applications
19-05-2017
Checkpoint Systems has announced the availability of its Windlight RFID label for cosmetics categories and other merchandise-visibility applications. The new label features Impinj's Monza R6-P RAIN RFID tag chip, which is designed for serializing apparel, electronics, cosmetics, pharmaceuticals and jewelry. The chips support privacy, loss-prevention and brand-protection capabilities for retailers and brand owners, says the company. These RFID labels are available immediately.
The Windlight is smaller than Checkpoint's Wind label and works with a range of systems, including handheld readers, as well as fixed models. It features an inlay size of 43mm x 18mm, with a label size of 45mm x 30mm—which is midrange for some apparel formats. It is ISO 18000-6C-compliant and can be encoded and printed to carry Electronic Product Code (EPC) data in several formats, including EPC RFID air-interface protocol, printed bar code and human-readable text.
Carl Brasek, Impinj's senior director of product management for silicon, stated, "Our partnership with Checkpoint enables new solutions and tagging of new categories of items. The Monza R6-P chip includes Integra technology that enables RAIN RFID labels to deliver higher data reliability and accuracy, which is a must for retail deployments."
"Our customers have shown strong interest in broadening RAIN RFID categories to include health/beauty/cosmetics," said Umesh Cooduvalli, Checkpoint's senior director for business. "The new Windlight, as well as the Wind RFID tags, are designed to help them realize auto replenishment and inventory management goals."
News overview