AIPIA first outing in Vietnam – then on to AUSPACK!
| 11-03-2019 |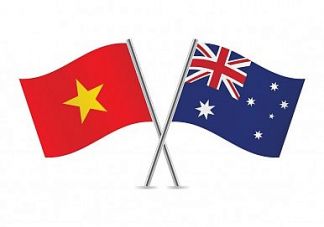 AIPIA will run its first ever seminar in Vietnam, during the ProPak Vietnam 2019 exhibition in Ho Chi Minh City (Saigon) later this month. The half day seminar (on 20th March) will feature five speakers from the AIPIA membership looking at, in particular, supply chain issues and condition montitoring technologies – particularly relevant to the burgeoning market in that country for seafood exports.
Surendra Soni of SealedAir Corp will discuss sustainable packaging solutions for the seafood sector, while Tim Hadsel-Mares of Scantrust will address how to bring greater transparency to the food supply chain and build confidence and loyalty between suppliers and Vietnamese consumers. Other speakers include Apiwat Thongprasert of Star RFID who will talk about shrimp traceability while Patrik Lim of Evigence Sensors will discuss time/temperature sensors and intelligent labels. AIPIA's communications director Andrew Manly will give an overview of the latest trends in A&IP products and services.
Later the same month Manly will move on the Melbourne tot he AUSPACK 2019 exhibition in Melbourne (26-29 March) where he will reprise the latest trends information and talk about A&IP's response to the need for more sustainable packaging during the Processing & Packaging Week conference at the show.
Ït is very important we reach out to emerging markets such as Vietnam,"said Manly. "They are becoming increasingly important as sources of, particularly, fresh foods. Vietnam is a huge producer of seafood and exports most of that. So it needs to ensure the safety and security of its supply."
"Australia is a very mature packaging market and the uses of A&IP is already well established. The AUSPACK conference brings together a large number of Brand Owners and packaging professionals, so it is good AIPIA has a seat at the table,"he added.
Details of both conferences can be found on the AUSPACK 2019 and ProPak Vietnam 2019 websites. The Vietnamese event is open to anyone interested in attending www.auspack.com.au and www.propakvietnam.com
« News feed