AIPIA and COVID-19: A message from Eef de Ferrante, Managing Director, AIPIA
| 24-03-2020 |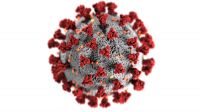 As we all are painfully aware Business Life all over the world has been thrown into chaos by the measures taken to control the Covid-19 virus. At AIPIA we will continue to support our members and the smart packaging community in any way we can.
But we need your help to do that.
Already both our Summits in Asia and USA have had to be postponed – probably until 2021. So we ask those who made a commitment to support these to stand strong with us until we reschedule. At the moment the World Congress in Amsterdam is going ahead, but we will be listening to our Community as the disruption to YOUR business can mean ongoing disruption to OUR business. So again we ask everyone to stand with us until the picture gets clearer.
AIPIA is already exploring ways to continue to get messages and information about YOUR products out to the Brands, Packaging Manufacturers & Converters, Supply Chain Professionals, Designers, etc. Your Association is actively developing a Virtual event which means you and delegates can take part safely and productively. More information will be sent about this after Easter.
The world cannot STOP because of Covid-19, it is still full of consumers who need CPGs more than ever. Supply Chain Management, Stock Control & Security as well as extending the Shelf Life of foods are more important than ever at this moment. And it goes without saying that proper control of medicines in the Supply Chain is crucial to winning the battle against the virus. We are sure you are supporting your customers and, in turn, we will continue to help you.
So please keep stories about new Smart Packaging products and applications coming. We firmly believe our newsletter and events are important sources of information for those seeking solutions to many new 'stones' being thrown in the path of regular business activity.
Like many of you we are a small business facing uncertain times. Together we will get through it.
Thanks for your support and stay safe!
« News feed