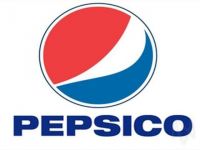 NEWS: AIPIA MEMBERS INPUT IS REQUESTED FOR AN IMPORTANT INTELLIGENT PACKAGING PROJECT AT PEPSICO
09-05-2018
PepsiCo is interested in learning more about the range of emerging packaging technologies to support scan-based product identification using image based scanners.
All AIPIA members offering services with the specifications below, are requested to reply to Eef de Ferrante (eef@aipia.info). Do NOT reply to this mail.
The applications that are being considered by PepsiCo for use of these technologies include the following:
Tracking of product movement at throughout the supply chain by manufacturers and retailers.
Automated, robotics-based tracking of shelf inventory in a traditional retail environment.
Improved product scanning efficiency for retail point-of-sale check out.
Enhanced mobile scanning capability to drive consumer-based mobile commerce.
The proposed technologies should consider the following:
Varied solutions including image recognition and data carrier-based image scanning.
Applications for both primary consumer packaging and secondary logistics packaging although differentiated technologies for primary vs. secondary packaging can be presented.
Improvements in scanning accuracy, speed, and ease of use relative to current scanning technologies (e.g., laser 1D barcode scanning).
Readiness of the technology to scale in a large commercial environment.
This is a unique chance for AIPIA members to get in direct contact with PepsiCo on the highest level. Please contact Eef de Ferrante (eef@aipia.info)
News overview