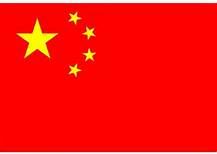 NEWS: What's ON: AIPIA China Summit
14-06-2017
Once again AIPIA is returning to the ProPak China exhibition in Shanghai to organize a summit on the latest developments in Active & Intelligent Packaging (A&IP). Specifically aimed at the Asian market, but with a global perspective, the association has lined up 6 top line speakers for the event, which takes place on 13th July in the exhibition.
The Association is working closely with its partner in China, Prime Business Consulting to deliver a meaningful and high impact demonstration of the power A&IP can have in the Chinese and broader Asian markets. Prime represents several important packaging and related companies looking to explore the potential for business in this dynamic market.
Summit speakers include AGFA, TOPPAN, Food Freshness Technology, Stora Enso and major international Food & Beverage company Strauss Group. Commenting on the line-up, AIPIA's summit coordinator Andrew Manly said, "This is a powerful line up, covering a broad range of topics. We had an incredible response to our speaker request – more than 40 applicants – so interest in China is high. We will be back with a bigger event, to tap into that interest, as soon as we can," he added.
There will be simultaneous translations available to delegates who can register to attend here:
For Chinese Registration
click HERE
In addition there are limited opportunities for companies to SPONSOR the event and gain valuable exposure to the delegates and raise their profile in the China market at this important event.
For more details in China contact Prime Business Consulting direct: billy.yu@primeshanghai.cn
Or in English Andrew Manly at andrew@aipia.info
News overview