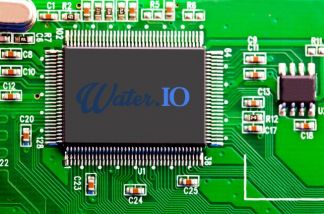 NEWS: 'Beyond the Seal' the Future of Smart Caps
29-10-2017
With lives becoming more connected via the internet, co-founder of Water.io, Yoav Hoshen figures now is the time to leverage web-enabled technology in the caps and closures business. He sees a relationship with containers that can go far beyond the utilitarian, according to a report in Plastics News. They will exhibit their technology during the Congress
"Packages and bottles haven't changed in their main functionality for dozens, even hundreds of years," he said. "The main functionality of the billions of packages and bottles that are shipped every day is being a container for the product inside."
But Water.io sees how the collection and use of data have impacted so many other markets and understands the potential. "Unlike other industries that were disrupted by data, this industry hasn't been disrupted yet by data. And we think it should," he said. "We had the phone. Now it's the smartphone. We had the car. Now it's the smart car. Everything becomes smarter, and packaging will become smarter."
So Water.io has developed electronic sensors that can fit into standard caps and closures to provide a variety of functions, helping people with information about product usage and providing data to companies about how their brands are consumed. The sensors can be programmed to perform a variety of functions, including monitoring how many times a bottle is opened, for example, as well as the level of liquid remaining in a container. This kind of data can be used to help remind people to keep hydrated, or tell grandpa when it is time to take his pill. The smart cap also can signal when it is time to reorder.
Water.io can connect the sensors to consumers' cellphones to push out reminders and provide dashboards for companies to then use data to better understand how their products are being consumed and has a goal of eventually driving costs down to "cents" per cap or closure from the current "tens of cents,"
News overview